Wisdom Box
A grand spectacle to distract from the intimacy of the interaction and conversation.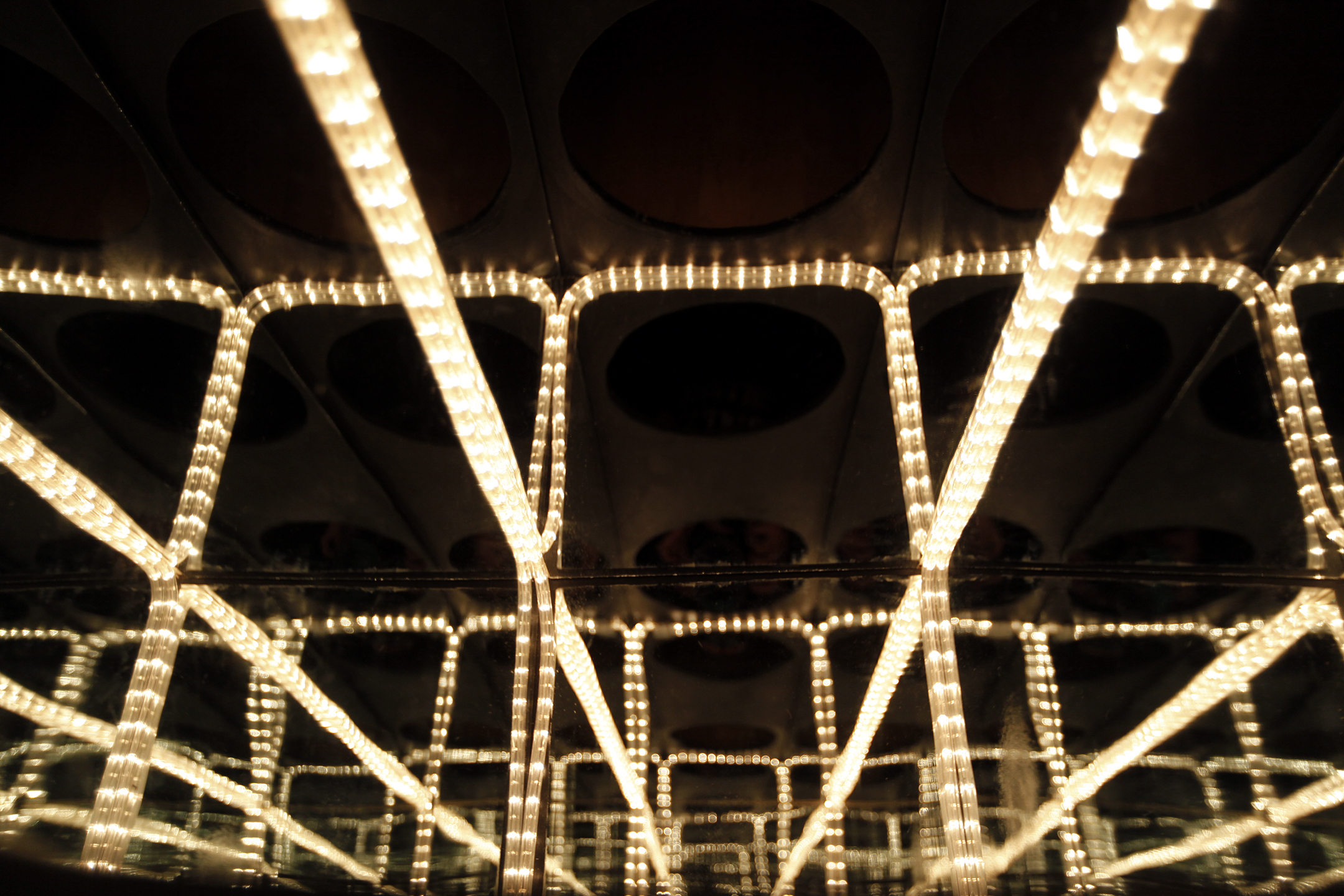 Interior of the box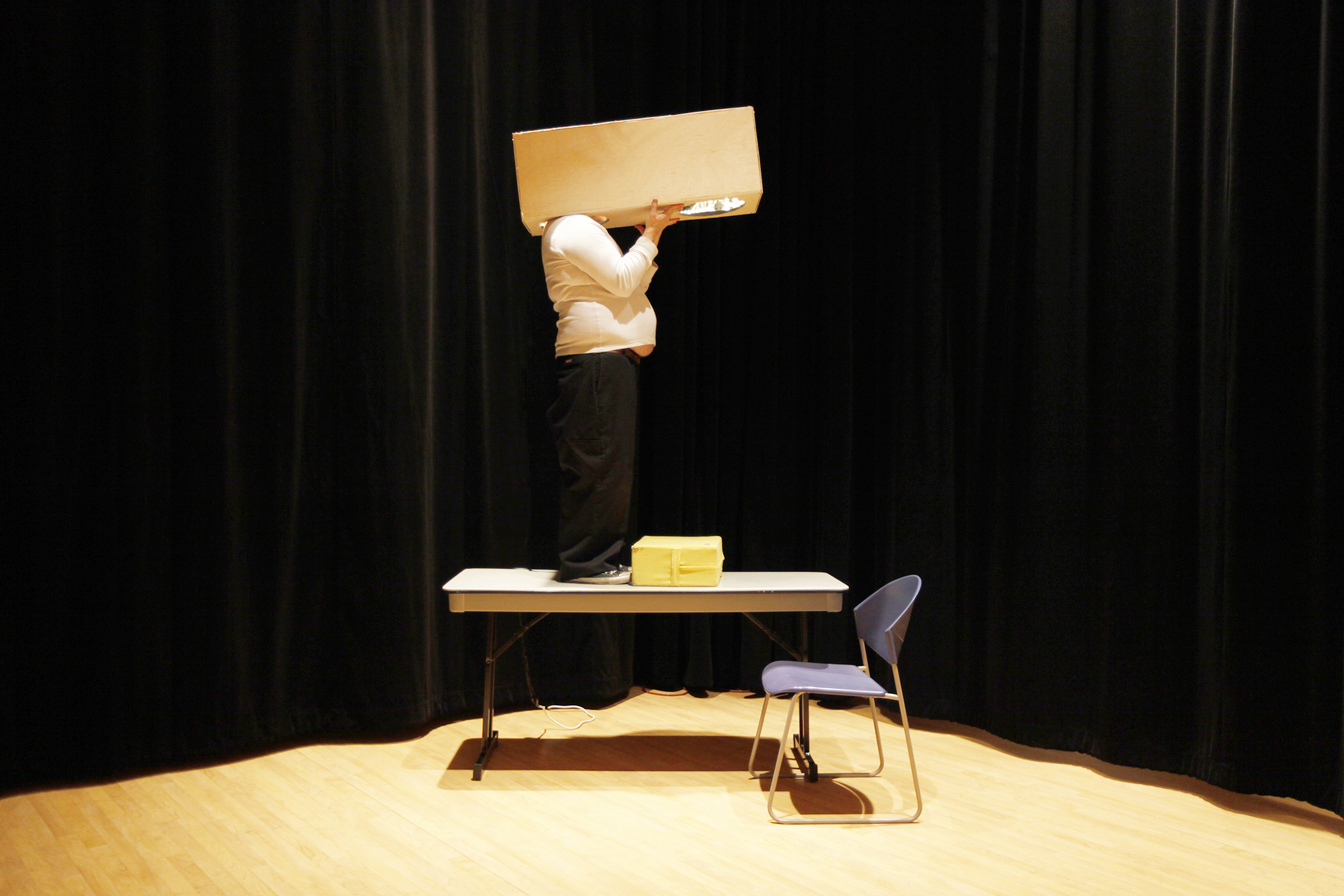 A first iteration, before taking it to the streets.
Precarious set up and the audience does a little journaling.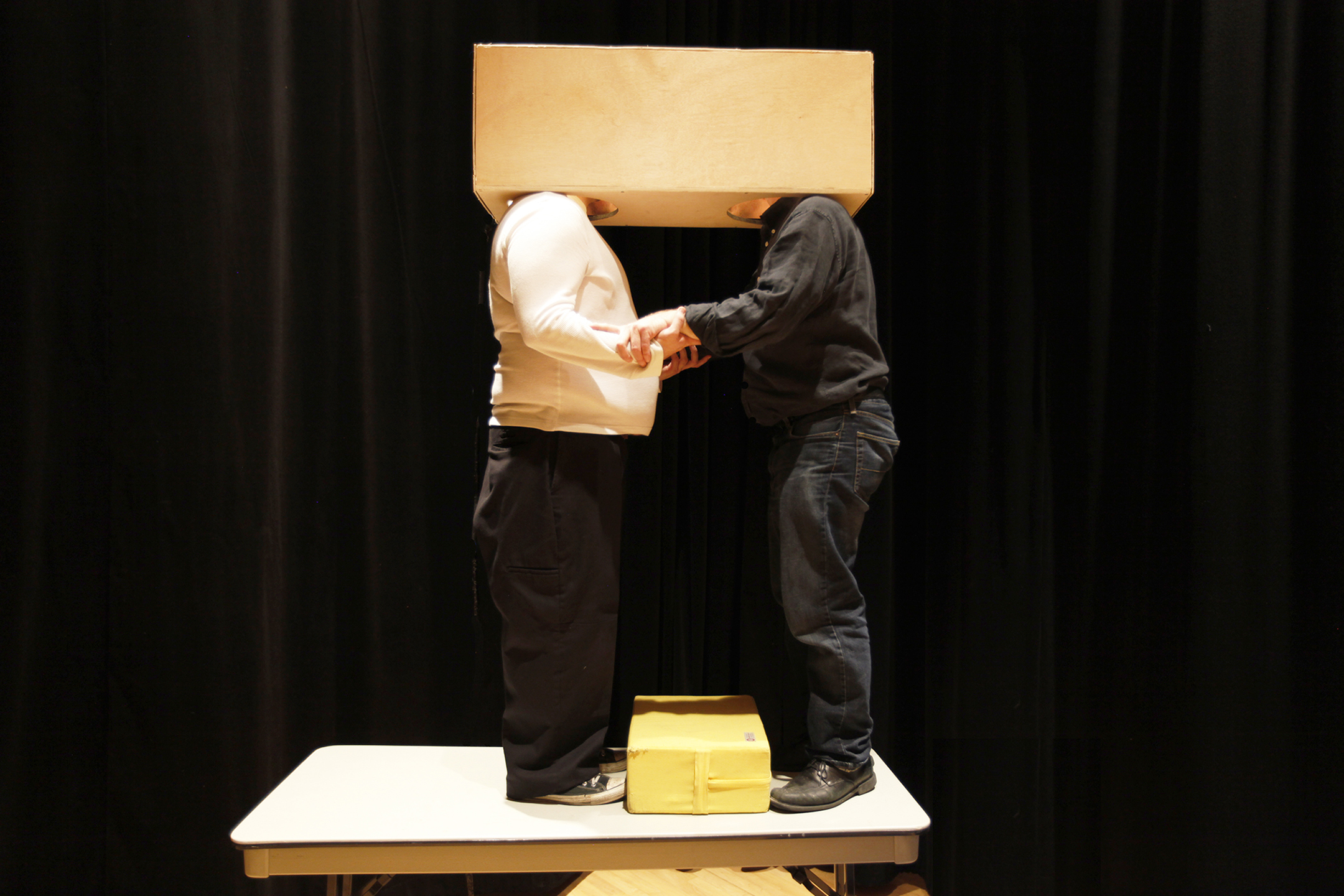 Holding hands is always nice. Steady hands...
Height differences.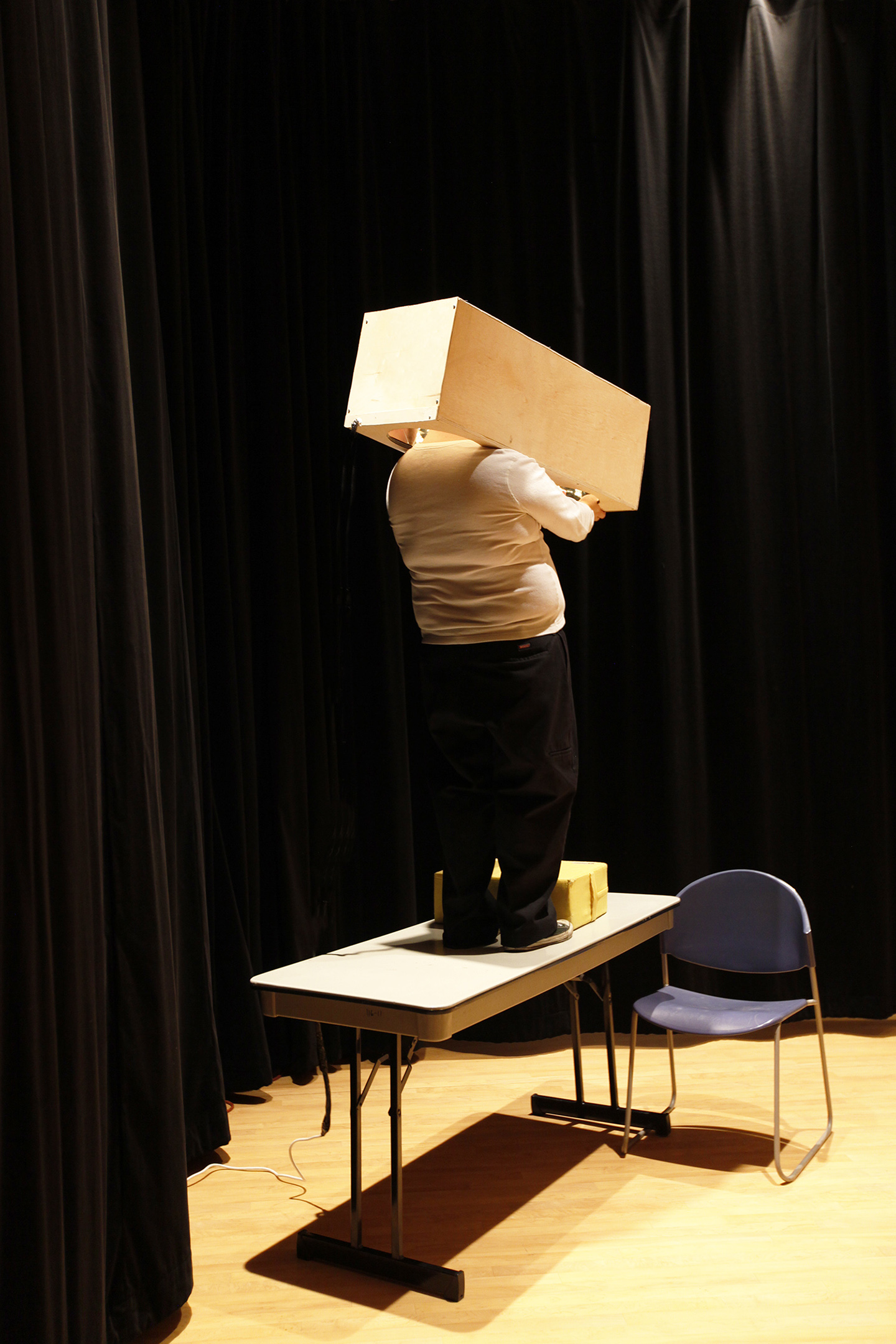 The burden gets heavy from time to time.